Quiet Desperation Act Three, Episode Four: "The Station"

Rob has lived in Peter Bower's RV for four weeks only to be saved by his wonderful and loving niece Mallory who is also a member of a commune called "The Station"… It's full of like-minded people who just wanna Occupy™ your hearts… Rob moves into the commune along with Bigg Nez and they quickly learn about a lovely vegan diet and lifestyle from the 20 year head honcho Tom. Rob doesn't like the overuse of DMT and orgies that run through the place and tries to escape.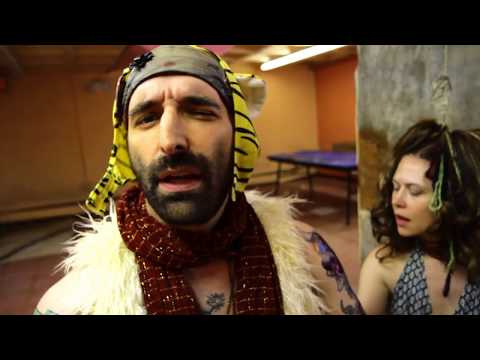 Starring:  Rob Potylo, Bigg Nez, Mary Widow, Karin Webb, Jojo Lazar, Tom Tipton, Katrina Galore, Vermin Supreme, Kelly Roberge, Morgana Allen, Kurt Gombar, Emily Griffen, Tricia Smith, James Neville, Donovan Smith, XO, Ryan Fessinger.
Directed by: Rob Potylo
Director of Photography: Erik Angra
Edited by: Erik Angra
Produced by: Warren Lynch, Rob Potylo, Erik Angra, Kevin Brooks
B Cam: Kevin Brooks
Music by: SwampBear, Battle House, Rob Potylo, The Freeways
Special Thanks to The Empire SNAFU Restoration Project for the use of Torrent Engine 18!!!!!